It's no secret that our island has been chosen by many directors when it comes to making their audiovisual stories reality. The beautiful scenery, 300 days in a year of sunny climate and the number of spots available are just some of the reasons why Ibiza is a dream come true for professional cinematographers.
We have warm weather throughout most of the year and not to forget the 200 kilometers of beaches and coves. On the other hand, thanks to modern-day airplanes, we are at a two-hour flight from any European city. These are just some of the advantages of choosing Ibiza as your main filming location, and not to mention the large number of audio-visual technicians established on the island.
Below we have included some information about the two movies currently being filmed on the island, making us proud once again that Ibiza is chosen as the setting to tell new stories.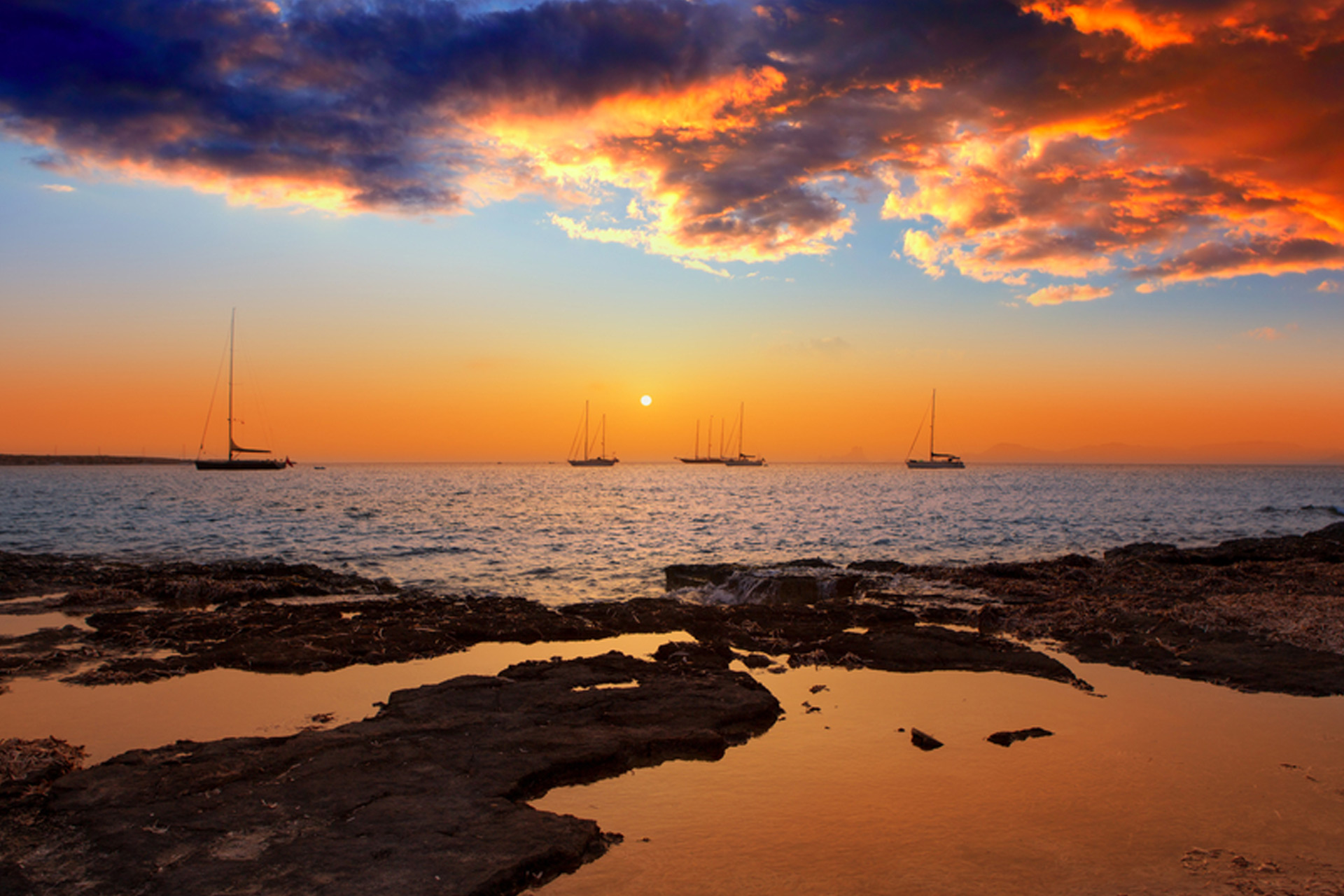 Source: http://elsecretodeibosim.com/film-detail/ibosim-la-pelicula
El secreto de Ibosim
This film is directed by the renowned producer and director of movies, documentaries and TV shows, Miguel Ángel Tobías. The movie began to shoot on October 8th.
El secreto de Ibosim tells the story of Manuel, a ruthless, attractive and triumphant young man who achieved success in the world of finance, and after losing everything he has, desperate and wanting to disappear, is mysteriously rescued in the middle of the ocean by a woman. This woman turns out to be Tanit, a mythological creature, both the spirit and energy of the island of Ibiza.
A heartbroken veteran fisherman that keeps one big secret and has one important mission; a girl running away from the world after losing what she loved the most in life; an older woman, wise and full of love… All these people, along with many other characters based on people in real life, make up this beautiful tale- teaching its viewers the true meaning and importance of life.
The director constantly highlights that it is a movie about the essence of Ibiza and that his main objective is for its people to feel proud of their island. Miguel Ángel has always been in love with the island and many times has mentioned that even though he has been around the world, his most treasured moments are from Ibiza. He encourages everyone to participate in the project.
We can't forget about something very important: this is the first eco-friendly film in the world. Among other eco-friendly measures, the vehicles used are electric, the transportation of material and people between the mainland and the island have been done by boat and not by plane because of the lower carbon footprint. According to Tobias, Ibiza is an island that is very aware about the environment and wants its filming to reflect that essence while staying loyal to its true self.
Source: http://elsecretodeibosim.com/3-2-1-accion
According to his own words, he's going to make his dream come true: film a movie in Ibiza and count on the participation of famous actors and actresses that share a special bond with the island such as Ángela, Micky and Olivia Molina, Cayetana and Fernando Guillén Cuervo, Rodolfo Sancho, Miriam Díaz Aroca, Juan Gea, Xènia Tostado, Grecia Castta and the Ibiza native actress Ana Vide among others.
Source: https://www.diariodeibiza.es/multimedia/fotos/cultura/2018-10-09-139440-rodaje-secreto-ibosim.html
Miguel Ángel and his team have the support of local institutions from Ibiza and international sponsors that want to contribute to the sustainability of this project and its solidarity and charitable involvement with local associations since part of the earnings will be donated to social projects.
We wish the entire team good luck and happy filming! We can't wait to see El secreto de Ibosim!
Los Europeos
Los Europeos is the fourth feature film by Víctor García León one of the most prestigious and renowned Spanish film directors in the national scene- he's earned these adjectives thanks to the movies that make up his portfolio- few in quantity, but bold in quality.
The director is already working on his new project after what was his return to the cinematography scene with Selfie since his hiatus that lasted more than a decade.  For the occasion, the filmmaker will head back to the Ibiza of the 1950s described in Rafael Azcona's eponymous novel, adapted by Marta Libertad and Bernardo Sánchez, who has previously adapted other titles.
Source: http://www.cinemaldito.com/fiesta-y-sexo-en-ibiza-con-los-europeos-de-victor-garcia-leon/
Shooting began some weeks ago on our island which will be the main location of the film afterwards concluding in Barcelona.
For García León, this film is a view into romanticism through the duality reality and fiction, our desires and lives…The story takes place during Lenten Spain in the late 50's, in which two friends Miguel– a country boy, draughtsman and living in shabby hostel in Madrid- and Antonio- the only child of a wealthy architect. Both men, single and in their late 30's embark on an adventure to Ibiza, attracted by the European sexual myth and the dream of freedom. However, once they arrive to the island, not all that glitters is gold….
Without a doubt this synopsis is a mouthwatering snack for what will be an incredible film, staring two movie giants, Raúl Arévalo and Juan Diego Botto alongside the young French actress Lou de Laâge.
Sources: https://www.diariodeibiza.es/cultura/2018/11/09/raul-arevalo-juan-diego-botto/1027030.html
https://www.fandango.com/people/lou-de-laage-161800/photos
According to its director, Los Europeos is a movie intended to analyze human behavior with an entertaining plot: two fellas trying to fool around with whomever then can during the summer- thus highlighting the importance of the emotional aspect Azcona intended to transmit in his novel.
The story has two sides to it: The first half focuses on a hostile, aggressive country with a closed and medieval dictatorship incarnated in 1950's Spain. This reality contrasts with the island as a touristic destination – a bubble of modernity, a free and colorful world with party animals: Europeans.
The film is produced by Gonita, Apache Films, A Contraluz and Invivo Films with the support of RTVE.
Source: http://www.sensacine.com/peliculas/pelicula-257373/fotos/detalle/?cmediafile=21429844
There's still a bit more to go for us to see the end result. However, we're happy with the fact that none other than Luis García Berlanga himself tried to adapt this masterpiece to the big screen in the 60's and now at last this is coming true.
We wish you a happy filming!