As we already know, Ibiza is a paradisiacal place full of  beauty and spectacular locations – something that has not gone unnoticed by great film directors who have brought their films to life here. In addition to its splendor, let's not forget that Ibiza is just two hours from any european city and comprises a magnificent climate that includes more than 300 days of sunshine a year and 210 km of beaches and coves where memorable scenes can be shot. In short, Ibiza is an international inspiration.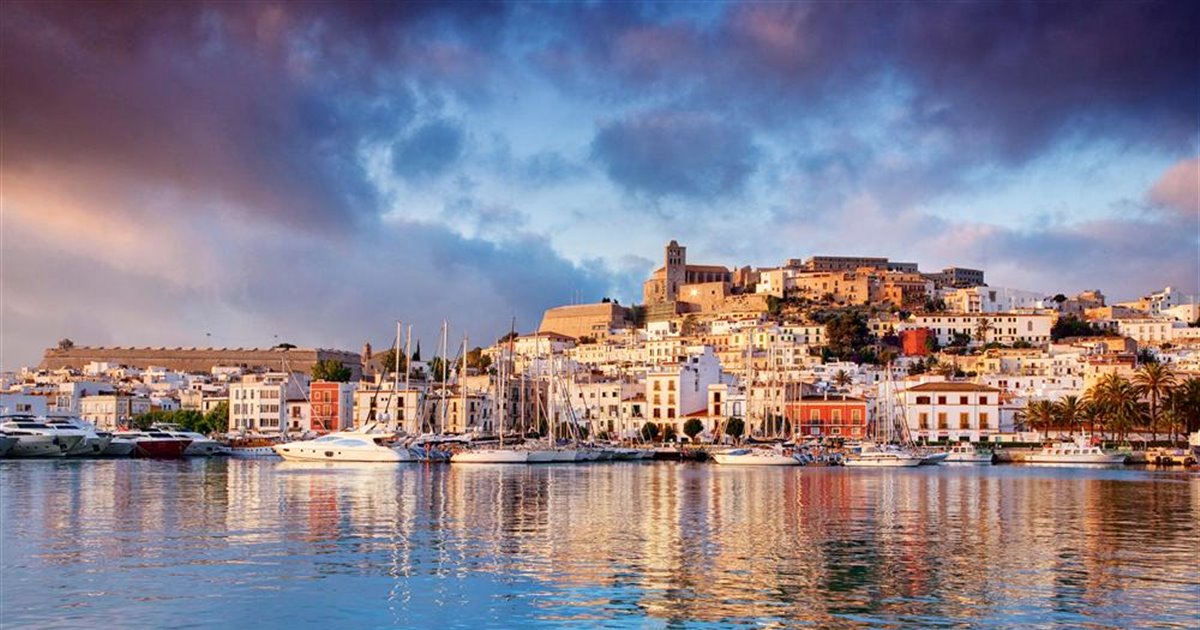 SOURCE: National Geographic Travel
Incredible sights and locations to film on our island.
Today we want to tell you about two magnificent films that have been recently filmed here, "El Secreto de Ibosim" ("The Secret of Ibosim") and "Los Europeos" ("The Europeans") which were both presented in the Official Selection at the Malaga Film Festival held from August 21st to 30th. Let's take a deeper look at each.
"El Secreto de Ibosim", a movie full of magic
Directed by and starring Miguel Ángel Tobías (Mateo), with Rodolfo Sancho (Manuel), Xènia Tostado (Nuria), Ángela Molina (Tánit), Micky Molina (Ernesto), Cayetana Guillén Cuervo (Mati), Miriam Díaz Aroca (Mari Ángeles), Ana Vide (Raquel), Grecia Castta (Paola) and Lola López (Carme). "El Secreto de Ibosim" tells different stories that make up a beautiful fable – one of the main ones being that of Manuel, a handsome young and wealthy businessman that, after losing everything, is rescued in the middle of the sea and brought to the island by Tanit, a mythological Goddess that embodies the spirit and energy of the isle. That is where he discovers "what truly matters and what really gives life meaning."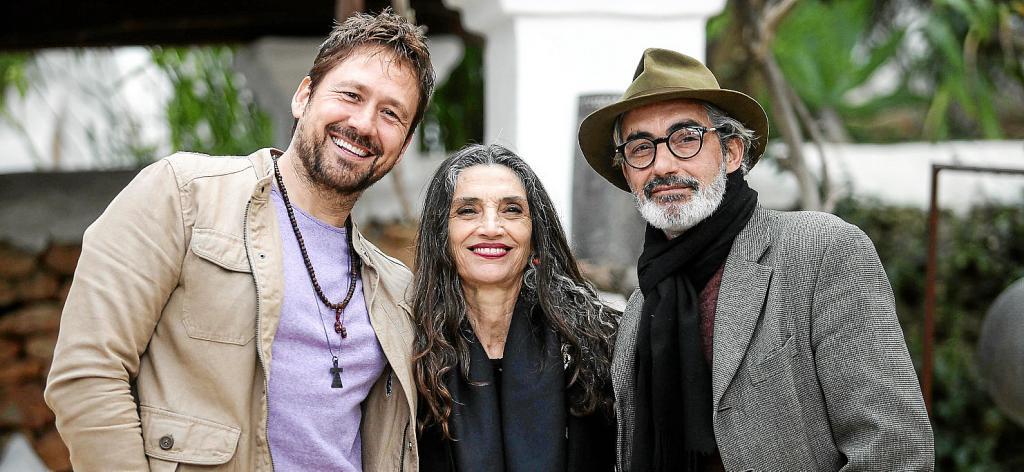 SOURCE: periodicodeibiza.es
Miguel Ángel Tobías, director and screenwriter of the movie "El Secreto de Ibosim", Ángela Molina and Micky Molina.
Categorized as sustainable film production, it's the world's first 100% eco-friendly produced movie, made with only recycled materials, electric vehicles, organic food and fair trade… As Miguel Ángel comments: "Ibiza is an island deeply engrained in Sustainable Tourism and I wanted this essence to leave its mark throughout the entire film, showing the protection of the environment, the harmonious coexistence of the quality of life for residents with the tourist influx, the optimal use of the environmental resources and respecting their authenticity". As such, it promotes the responsible tourism, electric mobility and local crafts of the island.
The film intends to show the "other Ibiza" – not the one that's famous for its massive parties and leisure, but the one that embodies the purest values of the island.
It should be added that we are not only talking about a sustainable film, but also about a film based on mutual support. In regards to the obtained benefits, the same monetary amount that the film receives from sponsors will be allocated to local social causes. In this way, "the more sponsorship achieved, the more funds will be dedicated to social initiatives." Since it starts, the sponsors are Moda Adlib Ibiza, a brand of the Consell Insular d'Eivissa whose clothes will dress the characters throughout the film, and Nissan.
A film like this from our own Ibiza is sure to be a success. Don't you think?
Lastly, we want to tell you that Miguel Ángel Tobías conducted an interview on the IB Magazine program for channel 4 radio in the Ibiza Gold section; here is the link to the podcast where you can hear much more about this great film from the director himself.
"Los Europeos", based on the homonymous novel by Rafael Azcona
Directed by Víctor García León, with a script written by Bernardo Sánchez and starring Raúl Arévalo, Juan Diego Botto, Boris Ruiz, Stéphane Caillard, Carolina Lapausa, Georgina Latre, Jon Viar, Iñigo Aranburu, Katia Navazo, Iván Ros, Corinna Seiter, Alicia Rodríguez and Dritan Biba, "Los Europeos" is a drama based on the story of Miguel Alonso – a draftsman from Madrid in the 1950s –  and Antonio – the son of Miguel's boss – who invites the worker to spend the summer on the island of Ibiza. It doesn't take long for Antonio to immerse himself in a life of leisure, parties and the European girls in the area, while Miguel prefers to do other things like relaxing, enjoying himself and doing nothing. However his plans change when he meets Odette, a young, beautiful, cultured, delicate, Parisian woman, who will make him jump onboard the islands lifestyle.

SOURCE: noudiari.es
Iván Ros, Juan Diego Botto, Raúl Arévalo and Katia Navazo, some of the actors from the movie, "Los europeos".
As previously mentioned, this feature film premiered at the Malaga Film Festival, was also made exclusively through Orange Series last August 31st. The trailer shows what everyday life was like at that time: "the island represented a frenzy of dances, music, diverse people … it was an oasis of freedom in the middle of Franco's Spain."
They are both well worth seeing; we await your comments when you do.