The filming of series and movies in Spain is an enterprise that generates almost 650 million euros, according to data provided by the digital magazine, Business Insider. According to the Association of Audiovisual Production Professionals (APPA), it could generate 900 million more if the tax incentive were competitive.
And it's for years that Spain has been establishing itself as an international film set, in which incredible scenes have been shot from series such as Game of Thrones, films like The Terminator and Rambo, as well as other very celebrated films at the national level.
The best national locations
The Spain Film Commission catalogs mountains, deserts, forests, rivers and lakes, more than 8,000km of coasts of three different seas, 3,000 beaches, natural parks and many other incredible areas that can all become excellent filming sets.
There is a historical and architectural heritage in our country that provides singularity, conservation and uniqueness. Some of the most renowned locations are as follows.
There are many vast and sought after places to film in Madrid. Some famous movies that have been filmed in the city are: "Stockholm", highlighting the Gran Vía area; "The Bourne Ultimatum", in which the Castellana, Bailén Street and Atocha station are recognized, and "The Mystery of the Puerta del Sol", the first Spanish film with sound that displays Puerta del Sol and its wonderful essence.

Madrid's Puerta del Sol.
Source: viajarmadrid.com
On the beach of San Juan de Gaztelugache, a small island in the Biscayan town of Bermeo, is where some of the incredible scenes from the seventh season of Game of Thrones were filmed. It has become a television set that has generated a large influx of visitors and tourism.

San Juan de Gaztelugache, location where scenes from Game of Thrones were filmed.
Source: wikipedia.com
A "fascinating city both by day and by night". It stands out for being colorful and chic, in addition to being one of the most economically important cities in the Balearic Islands. Not only is it beautiful – as it has more than 210km of beaches and coves to shoot stunning scenes – but it's also graced with good weather and 300 days of sunshine a year, among many other things. Two movies filmed this year on the island are: "Los Europeos", directed by Víctor García León, and "El Secreto de Ibosim", directed by Miguel Ángel Tobías.

Ibiza, the ideal place to shoot beautiful scenes.
Source: ibizaspotlight.es
Many films have been shot in this city, among which are "All About My Mother" by Pedro Almodóvar, which uses the Montjuïc Cemetery as a location; "The Reporter" by Michelangelo Antonioni in La Pedrera and "Sunday's Illness" by Ramón Salazar, filmed in the Gran Vía room of the Hotel El Palace.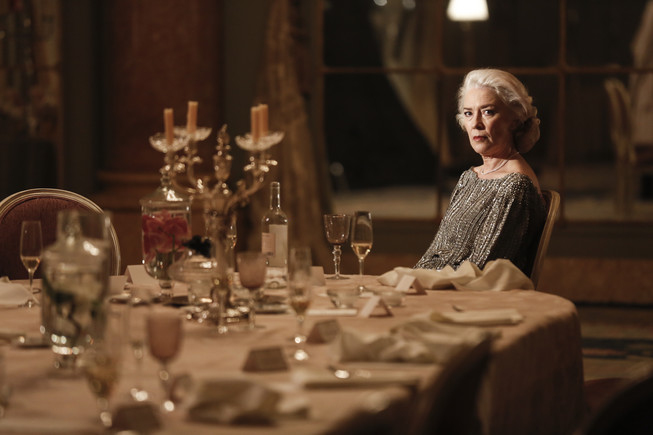 Scene from "Sunday's Illness" by Ramón Salazar, filmed in the Gran Vía room of the Hotel El Palace.
Source: elperiodico.com
This location has been the best setting for the spaghetti western, which was most famous between the decades of the 60s and 70s. Among other locations, Tabernas and its arid deserts stand out for providing the ideal light and vastness to recreate landscapes of the West or of Arab deserts. More than 300 films have been shot in these kilometers of desert that are also recognized as a natural park. Some of the films shot in Almería are: "Cleopatra", in places like the Dunas de Cabo de Gata, Tabernas (El Cautivo and Cerro Alfaro) and the Alcazaba; "Conan the Barbarian", which used the Dunes of Cabo de Gata, Rambla Aguadulce, Cueva de Roque, La Parra, Almerimar and a place at the foot of the rock of Bernard, and even "Indiana Jones and the Last Crusade" used locations like Mónsul beach in the Cabo de Gata-Níjar Natural Park, the School of Fine Arts, the abandoned airfield of Mojácar and the Sierra de Cabrera.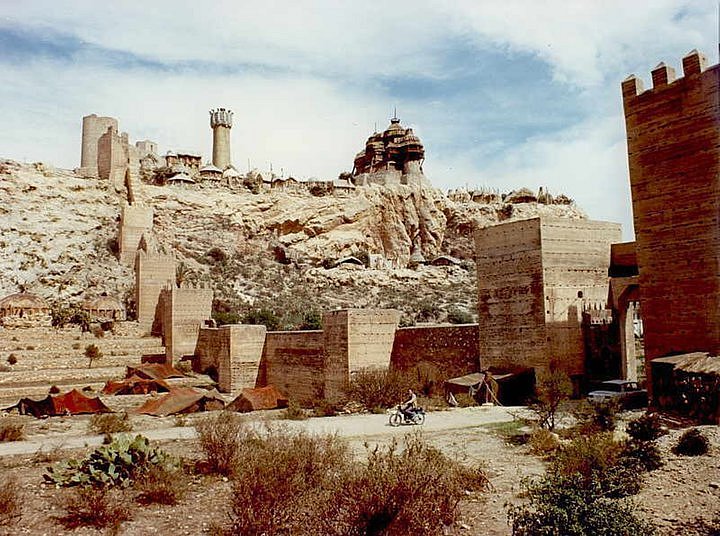 Scene from "Conan the Barbarian" in the Dunes of Cabo de Gata.
Source: almeriacine.blogspot.com
A large number of national and international production companies have shot films and series in the City of Arts and Sciences, some of them are: "Tomorrowland: A World Beyond", the British BBC series "Doctor Who" and the Spanish series "El Embarcadero". In addition to this location, many streets of Valencia that have been used as a set for "Westworld", "The Innocence", "Historias Lamentables", "Tell Me Who I Am", among many others.

Scene from "Tomorrowland: A World Beyond" in the City of Arts and Sciences.
Source: abc.es
There are endless ideal locations to shoot in Spain that could be mentioned in this article; the above are just a select few.
Here is a link where you can discover more places to shoot in Spain, classified according to the type of space needed for any type of film: http://www.shootinginspain.info/en/locations
Once you have chosen your location, do not hesitate to contact the Spain Film Commission to request the information you need.