A few days ago, the 3rd edition of the Ibiza International Festival of Independent Cinema -Ibizacinefest- was held and once again the result exceeded all expectations.
The festival took place from January 27th until its closing on February 3rd with the screening of the winning works and the award ceremony at Can Ventosa. Throughout these intense days, attendees were able to participate in debates, round tables, conferences, networking events, open professional days and thematic sessions addressing issues of current social interest, in addition to viewing the selected works.

The festival started from the initiative of Xavi Herrero, a Barcelona native filmmaker who lives in Ibiza and has a great deal of experience in the audiovisual world. According to his own words, Ibizacinefest's aim is to promote the feature film, which is why this year's edition has increased the number of days it lasts. However, the short film categories are also receiving a lot of spotlight, with seven in total since this year the category of Animation has been added.
Every year the event deals with some current problems to try to raise awareness through cinema. This year a monographic on refugees and Europe has been presented with 4 projections on this issue- so that the films go beyond entertainment.

Once again, the programme has been extended to several locations throughout the island: the auditorium of the Can Ventosa cultural centre in Ibiza city, the Can Jeroni cultural centre in Sant Josep, the Teatro España in Santa Eulària and the Cervantes public school in Sant Antoni.
During this 8-day successful festival, those of us who love cinema had the opportunity to enjoy short films such as "Matria" (Goya nominee for Best Fiction Short Film and awarded by the Sundance 2018 Jury), "Calamity" (Belgium), "Diva & Astro" (USA, Ibiza-cinefest audience award), the Balearic film "Hostal Orion", by Jaume Carrió, recognised with a mention or Aamir and awarded with a Bafta.
Regarding feature films we have "Moonface: una mujer en guerra", carried out by Ibizacinefest director Xavi Herrero and "El Crimen del Día de  Todos los Santos" by Ibizan filmmaker Hector Escandell. On the other hand, let's not forget the fiction film "The Best of All Worlds", premiered at Berlinale Film Festival and awarded the critics' prize. .

https://www.imdb.com/title/tt9000542/

Diario de Ibiza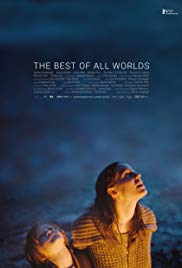 https://www.imdb.com/title/tt5538118/
In this competition, the jury for the critics' prize was made up of three members of the Golden Blogs Film Awards Association: Elena Martínez (Cineternamente), Jesús Fariña (Las mejores películas de la historia del cine) and María Abad (La princesa prometida blog).
The jury's prize was awarded by Rosa Delgado, Juanjo Ribas, Joanna Hruby and Ángel Roldán. In this case, the award went to the film "Family Life"- a documentary also premiered at the last Berlinale festival.

In this edition, more than 1,000 independent, auteur and alternative films have been presented and 59 works in total have been selected to compete in the different categories. On February 3rd, the following list of winners were presented with their awards:

Special Jury Prize: Family Life (GER) Rosa Hanna Ziegler

Critic's Award: The Best of all Worlds (AUT) Adrian Go-Inginger


Audience Award: Diva & Astro (USA) Ángel Barroeta

Special Mention Ibizacinefest: Hostal Orión (SPA) Jaume Carrió

Best Fiction Feature Film: You Go To My Head (BEL) Dimitri De Clerck

Best Documentary Feature Film: Family Life (GER) Rosa Hanna Ziegler

Best International Fiction Short Film: Diva & Astro (USA) Ángel Barroeta

Best National Fiction Short Film: Matria (SPA) Álvaro Gago

Best Documentary Short Film: Born In Gambia (SPA) Natxo Leuza

Best Experimental Short Film: Hotel Diary (SLO) Natasa Prosenc Stern

Best Animation Short Film: Your Eyes (FRA) Fábien Col-Met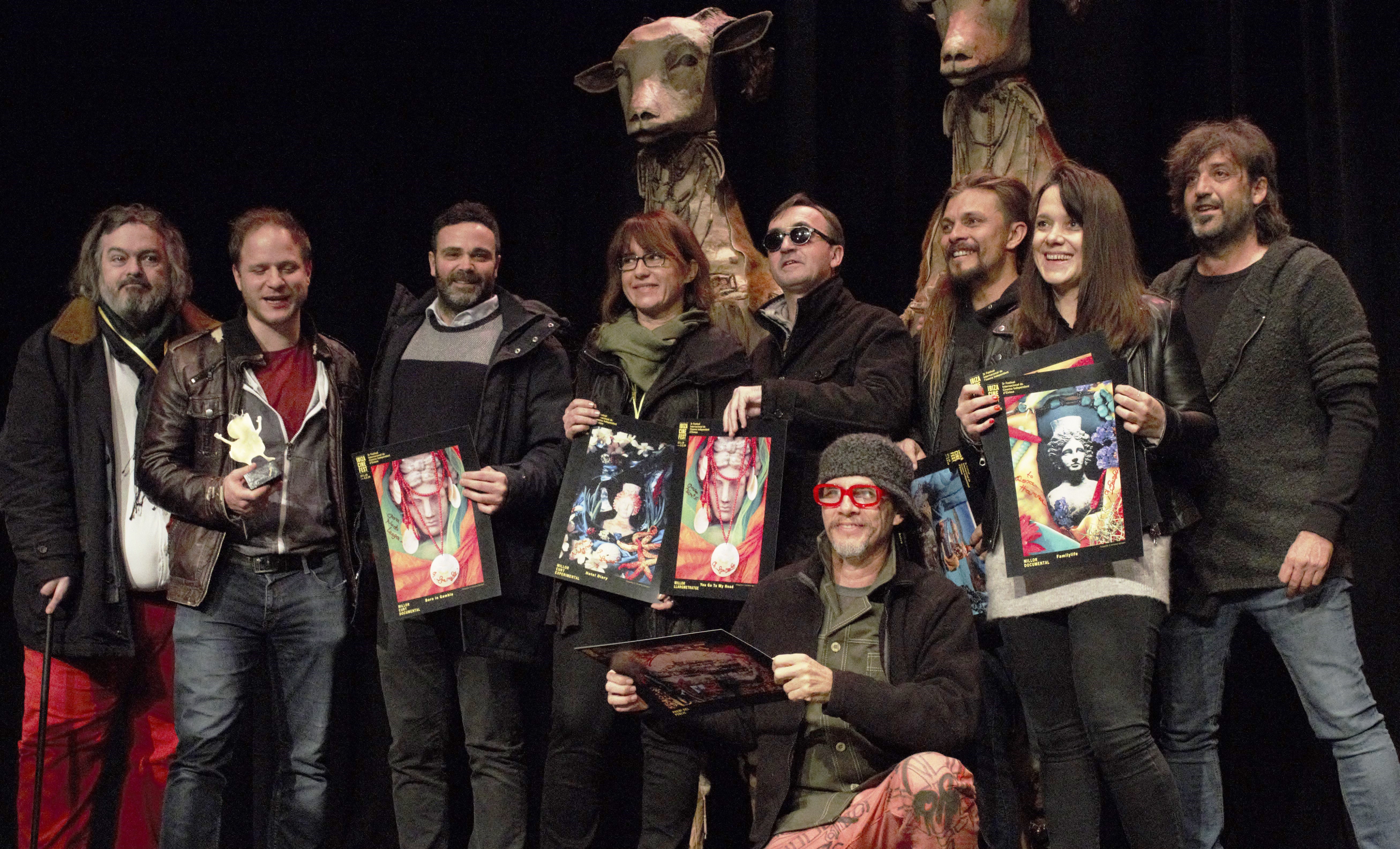 https://www.ibizacinefest.com/galeria-fotografica
Our sincerest congratulations to the winners and to the Ibizacinefest team for promoting independent cinema and organizing a festival of national and international reach in Ibiza.
We are looking forward to the next edition!

IBICINE 2019
We would like to remind you that the deadline for the presentation of short films of the 3rd edition of Ibicine 2019 is until February 28th.

In previous posts we've talked about this festival (add here the link to the article of Ibicine) and as we've mentioned in the past, that the purpose of this is to bring short films and the people of Ibiza closer, but also to provide anyone who wishes to attend with the opportunity to do so and attend any of the activities scheduled. For this, the process lasts until the end of the year with the presentation of the Astarte Awards, passing through several semifinals and has a variety of categories so that they can chose for a large number of works.
There are four official categories: National Short Film, Foreign Short Film, Fashion Film International and Videoclip. Within these categories, different technical and artistic aspects are awarded.
For more information on this grand audiovisual event, visit : https://www.ibicine.com/
In addition, we inform you that on Tuesday February 19th  some finalist short films will be screened for the audience prize of the two previous editions of the Festival. It will be at the Club Diario de Ibiza at 8 pm and the admission is free of charge. This is an excellent opportunity to enjoy some attendees' favourites of the Ibicine Festival.

The short films that can be seen are: "Ringo", by Adrià Pagès Molina, "Por Sifo", by Mario Hernández and Guillermo Rodríguez, "El militar sin sonido", by Iñigo Sbeltza, "The App", by Julián Merino, "El mal amor" by Sergio González-Román, and "Ni una sola línea", by Víctor E. D. Somoza.
Ibicine Facebook
An opportunity to enjoy the passion that unites us in an incredible environment.