The official presentation of the Film Commission took place last June 11th in the Island Council from Ibiza. This event was also presented in the new website (ibizafilmoffice.com). The Ibiza Film Commission has been established with the strong intention of being an effective tool for professionals in the audiovisual sector both for those coming to the island for shooting and for those who permanently work in Ibiza.

Barbet Schroeder, the internationally prestigious director and film producer, thanked the launching of the Ibiza Film Office and predicted a bright future giving the usefulness of its services. In his speech he compared the shooting of the two films he shot in Ibiza. In "More" (1969) the production was shot clandestinely and, obviously, without any institutional support. In "Amnesia" (2015), however, he had the active support of the public administration.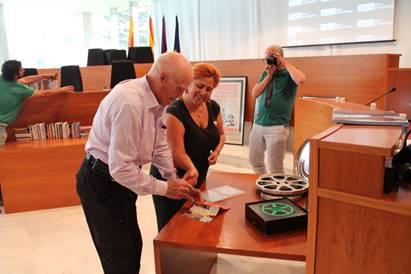 The new entity intends to fortify the audiovisual sector in Ibiza, attract the largest number of shootings on the island and facilitate procedures for producers who want to develop their film projects.
The Ibiza Film Commission website has, inter alia, a directory of companies and professionals in the audiovisual sector that will be increasing daily. There is also a section of locations, an extensive photographic exhibition of the places (both natural and urban) that can be found in Ibiza, as well as a sophisticated video library with over hundred films shot in Ibiza.