In this article, we want to explore a genre that is not often filmed on our island but is becoming increasingly important due to the number of films or short films based on this theme, the horror film.
We cannot go any further into this genre without highlighting the importance of Adrián Cardona and Héctor Escandell.
Ibizan by birth, their works have always been connected to island and have generally tend to be short format.
Looking back on Cardona's films, which are the first of the genre set in Ibiza to really stand out, we find "Real Zombi Revólver" (Real Zombie Revolver), "La Raíz del Mal" (The Root of Evil), "Brico Killer", "Brutal Relax" and "Fist of Jesus", the last one being selected in more than one hundred national and international festivals, achieving up to 76 recognitions.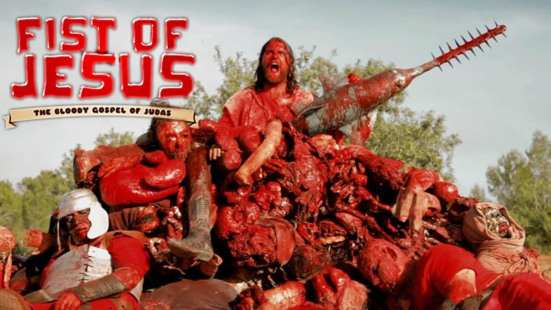 It is important to point out that, as in many cases, his first short films were very low budget and all of them were shot in Ibiza, especially in places like Dalt Vila, Sa Caleta and Portinatx.
Continuing with the  the horror genre, it's worth highlighting the short film "<193>The Trickster and Vorvolaka", which premiered in 2011 with its very careful photography and some surprising special effects that give the film a gloomy and terrifying tone.</193>
In 2012 "Apasionadas del Bosque" (Lovers of the Forest) premiered at the Mostra de Curts Festes de Sant Bartomeu (The Mostra de Curts Saint Bartholomew Festivities). With a budget of only 2000 euros it was filmed entirely in Camp Vell de Corona by the director Juan Antonio Roig.
A year later, Enrique Villalonga ventured into this genre with "El hijo del taxidermista", a 19-minute short film shot entirely in POV, thus achieving a dark,  almost claustrophobic effect.
The shooting took place in his family home in Dalt Vila and in a country house in Santa Eulària.
It premiered in 2013 and that same year was selected to participate in the Festival Mórbido de México (Morbid Festival of Mexico) among other films of that genre.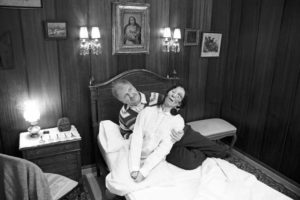 We will now focus on the filmography of Héctor Escandell, one of the genre's leading figures, as we have already mentioned at the beginning of the article.
In 2016 the feature film "Los Crímenes del día de Todos los Santos" (The Crimes of All Saints Day), directed by Escandell and Vicente Torres was released, after the success of the 2013 short film of the same name.
In 2014 Escandell shot "No Life", a very short film that tells the story of desperate parents who have different opinions about how to face their daughter's serious illness.
Filmed entirely in Santa Agnès de Corona, it was voted best local short in the XVII Muestra de cortometrajes de las Fiestas de Sant Bartomeu (The 18th Short Film Showing of the Saint Bartholomew Festivities) and highlighted in 12 national and international festivals.
In October 2018, shooting began for the first preview of "Incestum," a feature film of pure psychological terror and Escandell's most ambitious project to date.
The teaser is now available and introduces a great story that is sure to be much talked about; shooting is scheduled for March next year.
The story revolves around an upper-class couple from the Salamanca neighbourhood of Madrid who decide, in an attempt to save their marriage, to travel to Ibiza to stay in a quiet house on the island.
The first advance has been recorded in such recognisable places as Cala d´Hort, Sa Talaia, an estate between Sant Llorenç and Sant Joan and the church in the village of Jesús.
In addition, the film will feature renowned actors such as Fernando Esteso or Ana Vide and will draw on the experience of professionals such as Antonio Isasi-Isasmendi Jr as production director, the German Christoph Butenschön as director of photography, the Ibizan Adrián Cardona as special effects director and Karen Cunill as chief makeup artist.
We are undoubtedly looking forward to seeing the final result because it looks like it will achieve its purpose of terrifying the viewer.