As we pointed out in the previous article, it's time to talk about the additional sections at IbizaCineFest. These non-official sections do not compete and often go by unnoticed, but they have a significant influence when it comes to raising awareness about issues that affect us all and remembering great figures of cinema, and often feature films with a strong ethical and moral impact.
Films that mark the identity of IbizaCineFest
The screening of four highly important films for the participants of IbizaCineFest and its audience which were screened starting at 6 pm on 31st January; "Moonface" and "Geige", productions by Xavi Herrero and the production company that gives its name to the Festival and which we mentioned in previous articles, were must-sees. The audience was also able to enjoy "Salka en tierra de nadie" and "Aamelat", films with an activist spirit that share the central theme of migration, being a woman, and the consequences of war.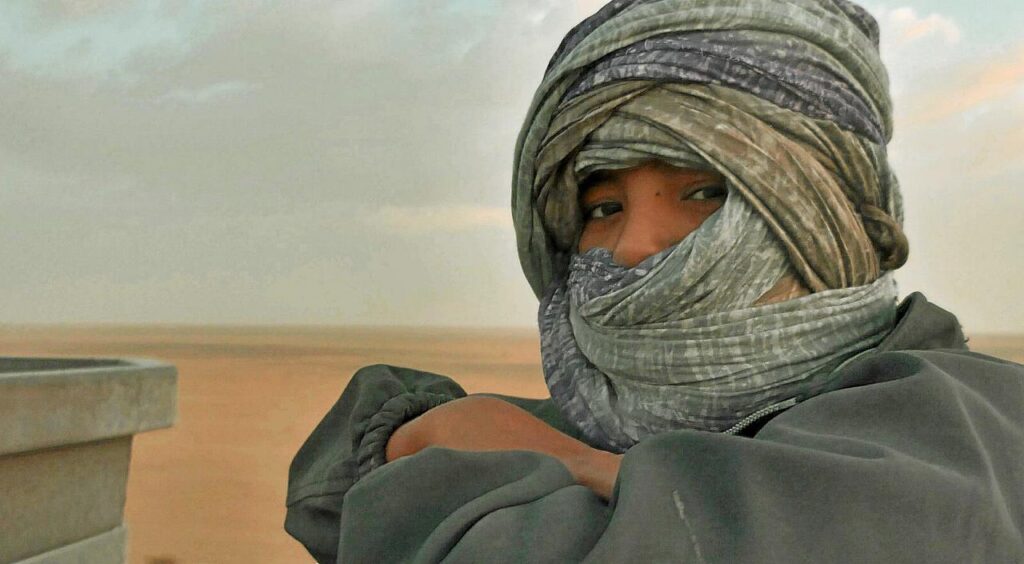 The festival's unofficial sections also provide the chance to see "A donkey called Geronimo" by Arjun Talwar and Bigna Tomschin, a documentary full of melancholy and that plays off the concept of living on a desert island and what that entails.
For the films and a green, sustainable island
A new section called "BE BLUE THINK GREEN" kicked off on 4th February to raise awareness about the NGOs that work to fight against plastic pollution in our islands and the amazing, and necessary, work they do.
To this end, representatives from more than 25 regional NGOs that belong to the "Plastic Free Ibiza y Formentera" movement attended. This laudable proposal, originally promoted by the Consell d'Eivissa (Ibiza Island Council), was presented at Fitur 2020 and brings together a variety of eco-friendly ideas to make Ibiza a completely plastic-free island. Major tourist and commercial establishments have also been involved in this initiative, whose main goal is to seek out more ecological options to plastic. In addition, work is being done on the idea of returning to the traditional "senalló" (traditional basket) to make shopping 100% environmentally friendly and plastic an increasingly dispensable element.
Funds were also raised for this very important and necessary movement that tries to tackle a growing problem that impacts many aspects of our lives. We encourage you to participate and do your part for the environmental crisis by taking care of our incredible seas and all the creatures that live there, which are so negatively affected by our species.
Deia Scholsberg's "The Story of Plastic" was also screened for the first time in Europe, among other films related to this crucial issue that affects us all, a wake-up call for our collective consciousness.
Many initiatives are being created to achieve a more sustainable world in addition to the "Ibiza Stop Plastic" proposals above. An engaging and important project called "IBIZA SOSTENIBLE" is also being developed, based on a website that offers a multitude of ideas and commitments to bring about a real change in the course of climate change.
The initiative is part of an innovative programme created to promote the Sustainable Development Objectives proposed by the United Nations for the year 2030, using them as a blueprint to make Ibiza an international leader in sustainable and responsible tourism.
A range of different activities and experiences are proposed, such as "Best Ibiza Travel" and the promotion of a circular economy on the island.
We encourage you to visit their website (www.ibizasostenible.com) and discover the many promising proposals and ideas being developed to save our island and the planet…together we can make it happen!
Ode to one of the greats of surrealist cinema
On this occasion, and following the Festival's range of interesting proposals, a tribute will be paid to the great David Lynch with a retrospective on the artistic evolution of this famous American director, actor, scriptwriter and producer. To celebrate Lynch, IbizaCineFest has put together its latest documentary, which consists of some of his most famous short films as well as an interview with the great himself. Without a doubt, a great opportunity to learn more about this genius of contemporary surrealist cinema.
Raising awareness
Audiences will be able to attend a special screening of "Una Mañana Fría" by Raquel Troyano, which touches on a sensitive subject that is unfortunately more common than it should be.
The 71-minute documentary film tells the story of the relatives of victims of traffic accidents from their own experiences and what it means to lose a loved one on the road, as well as the process of overcoming the loss, raising awareness and sensitivity to the thousands of cases each year around the world.
The film is based on a fictional story that takes place in 1986 and how the characters evolve in relation to the subject.
As you can see, this fantastic film festival is not limited to the usual categories that compete for awards, but provides a host of options for enjoying cinema in all its splendour, with films that touch on a range of diverse themes and seek to raise our consciousness. Because at the end of the day, as the great Werner Herzog says, "a film should not be an analysis, but the excitement of the mind".