On this occasion, we decided to dig into a magnetic story, full of courage, adventure and passion. We want to tell the world what isn't seen and what some don't want to show: the story of Moonface, the French war correspondent, artist and writer Christine Spengler.
This is a feature film documentary written and directed by Xavi Herrero with Lucía Ortín as production director and author of the original idea. It was presented at the Ibizacinefest third edition, which took place this January. In this magnificent work and according to its director, a journey is made through the forty years of the protagonist's professional career, travelling through the greatest armed conflicts from the mid-twentieth century until today.
"Moonface. A woman at war" is undoubtedly Xavi Herrero's most ambitious project so far and keeps receiving recognition and prizes for his work. This trip began to take shape at the beginning of last year and the shooting took place between Madrid and the house owned by the protagonist in Sant Antoni (Ibiza) where she has lived several years and which, as she has stated more than once, "is the only place in the world that calms her down".
In the director's words, the documentary is the result of an extensive research in world historical archives, a deep study of Spengler's work and her good relationship with it.
It is Christine's own voice-over that narrates and explains to the audience her photos, her motivations, her life and her emotions. In this way, we get to know her through her controversial gaze behind the camera and, of course, ensure that she is a key character in the history of contemporary world photography.


Source: Periódico de Ibiza.
Technical data sheet and some production details appear below::
Year: 2018
Type: Documentary – Feature Film
Genre: Biography
Audience: All audiences
Duration: 67.00 '
Original version: Spanish, English, French
Other versions available: English
Subtitled versions: Spanish
Format: Color, Black and White, 2 K, Dolby Stereo
Status: Released
Web: http://https://www.facebook.com/moonfaceunamujerenlaguerra
Main actors: Christine Spengler, Christian Lacroix, Phillippe Warner
Producer: Xavi Herrero Fontanet, Lucia Ortín Boetti
Executive Producer: Ibizacinefest
Director/s: Xavi Herrero Fontanet
Script: Xavi Herrero Fontanet
Photography director: Xavi Herrero Fontanet
Editing: Xavi Herrero Fontanet
Direct sound: Jordi Sort
Costumes: Phillippe Warner
Hair and make-up: Maite Medina
A fascinating life
At 73 years of age, Christine assures that she has not changed at all, she still has the same concern in extracting beauty and hope from situations full of cruelty and horror. Throughout her career as a war correspondent, she has been present in up to 16 different conflicts; armed with her inseparable Nikon, she has worked in Northern Ireland or in the Vietnam War, where she was the only female photographer and was able to do some of her most important work.
Her prolific trajectory is surprising since she has witnessed a vast number of wars, while great photographers like Robert Capa covered five or six throughout their entire careers. With her camera she has captured the Taliban conflict in Afghanistan, the wars in Lebanon and the fights in El Salvador, as well as various power conflicts in Cambodia, Beirut, Sahara, Kosovo, Nicaragua and the desperate situation in the camps in Calais, among others.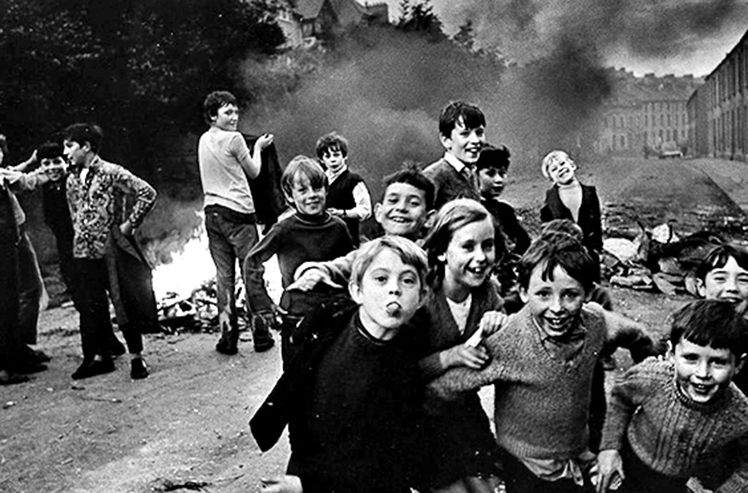 Source: El Mundo.
Source: Dazeddigital.
She was appointed Woman of the Year 2000 and decorated with the Legion of Honour in France in 2009. Spengler has commented more than once that "fear does not concern her, she feels a certain disdain for it", something that would explain her ability to enter such dangerous situations to dazzle the world with her passion for photography.
In spite of having dedicated a great part of her life to portraying horror and fear, she has also collaborated with firms such as Lacroix, Yves Saint Lauren or Dior and for the last few years she has been creating marvellous photomontages full of light and colour, something that doesn't surprise us given her charisma and energetic sympathy.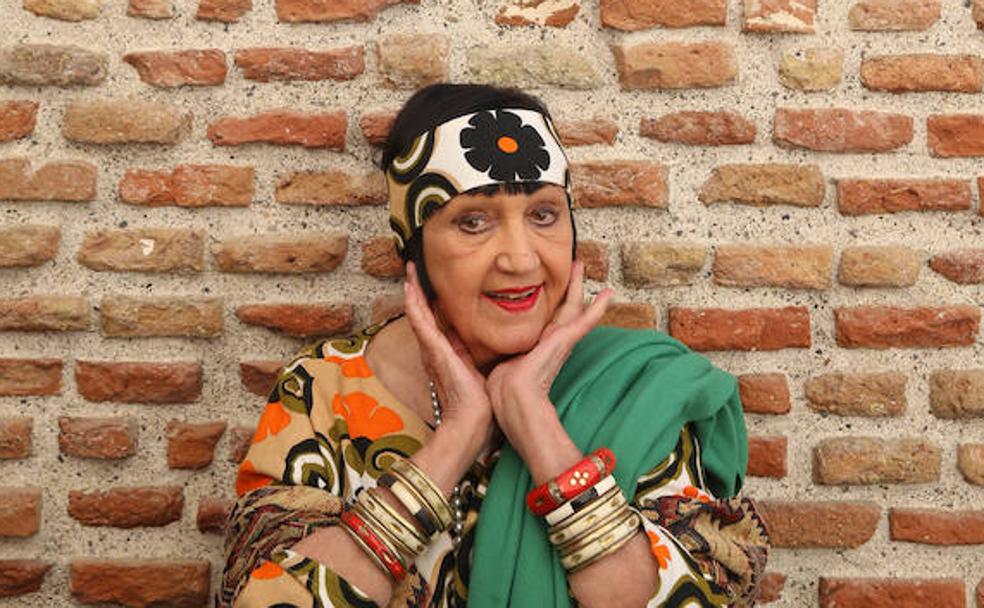 Source: Diario Sur.
A double award-winning life lesson
As we already explained, "Moonface. A woman at war" won two important awards in the last edition of the Malaga Film Festival. On the one hand, the First Prize Biznaga de Plata as winner of the Section "Afirmando los Derechos de las Mujeres" (Asserting Women's Rights), whose aim is to explore and deal each year with issues that contribute to the social awareness of women's rights. There is no doubt that Christine Spengler has managed with her tenacity and hard work to become an example for many people, especially in her early days, when there were very few reporters who photographed conflicts in a world professionally and culturally dominated by men.
The documentary also won the audience's Award in the category we have mentioned above and was screened up to three times during the Festival.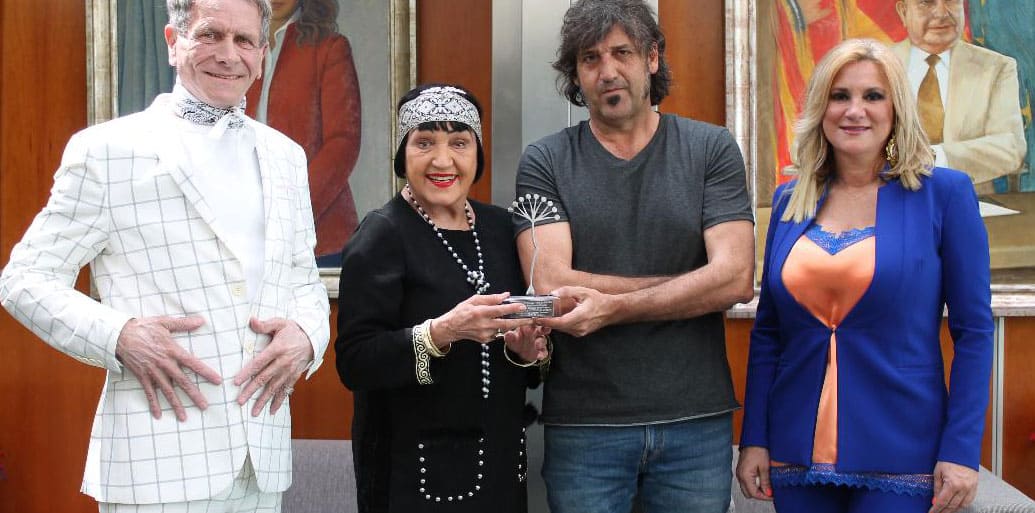 Source: WelcometoIbiza.
In addition to Christine Spengler and her colleague Philippe Warner, Xavi Herrero, director and creator of the film, and Marta Díaz, Vice-president of the Consell d'Eivissa, travelled to Malaga, among other leading figures representing the artistic and audio-visual world of our island.
Without a doubt, an all-time success for Ibizan and Balearic cinema, and we are sure that this has only just begun. We look forward to learning about Ibizacinefest's new projects and encourage you all to enjoy the history of Moonface, as Christine Spengler was nicknamed in Vietnam.
It will be available on Filmin from 3rd July.
Congratulations!