In previous posts we've talked about different genres of cinema, as well as different formats, such as short films. This time we'll be dedicating an article to documentary films, an outlet for activist art, or simply a way to deepen our own knowledge on a subject.
Documentary filmmaking investigates real events, presents us with social commentary, individual stories, and collective histories that form part of our cultural memories in the broadest sense.
Documentaries can be quite educational, and while some consider them "second-rate", they have been in existence and commanding respect for decades. In fact, due to the adverse situations that professionals often find themselves in while filming, the documentary has brought many inventions and resources to the big screen that are used to this day.
Many experts claim that the documentary film was born in the year 1922 with the release of Nanook of the North by Robert Flaherty. The first documentary filmmakers were adventurous types who filmed what they saw in their immediate surroundings and in some of the most remote places on earth. In the years that followed, other directors emerged who preferred to film material related to social issues, more closely related to their own experiences, or films about nature, including many television documentaries with more resources.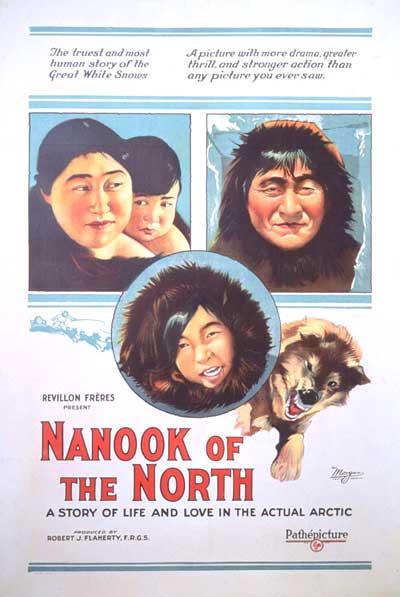 Documentary film is not a genre in itself, it does not rely on a pre-existing model. One thing they do have in common is their source material; they tell the story of events that have happened or are happening independently of the film itself. The characters also exist outside the film, before and after it.
This is the main factor that differentiates documentaries from fictional films, but because this point is so important and there is such a difference between the material addressed, the techniques and methods of documentary filmmaking are also radically different. This goes for documentaries that narrate past events and those that describe events taking place in the present moment.
A documentary that tells the story of something that occurred in the past comes to be in the event's aftermath. It uses archival material: footage, photos or recordings that belong to the period in which the event took place. It is also possible to film in the locations where events happened, in addition to basing the narrative on what individuals who were alive during the time have to say and using their testimony as a foundation. On the other hand, when a documentary tells the story of something that is happening concurrently with the filming, the work is organized around the events as they unfold. The way the events unfold define the project, what is filmed and how.
Within documentary cinema, we find differences in methodology and subject matter: reportage or observational cinema (filmed in real time), "cinema verité" (in which the filmmaker can guide the action of the participants), nature documentaries (we can't leave out Cousteau and his underwater research), and historical or super-realist documentaries (as a social commentary).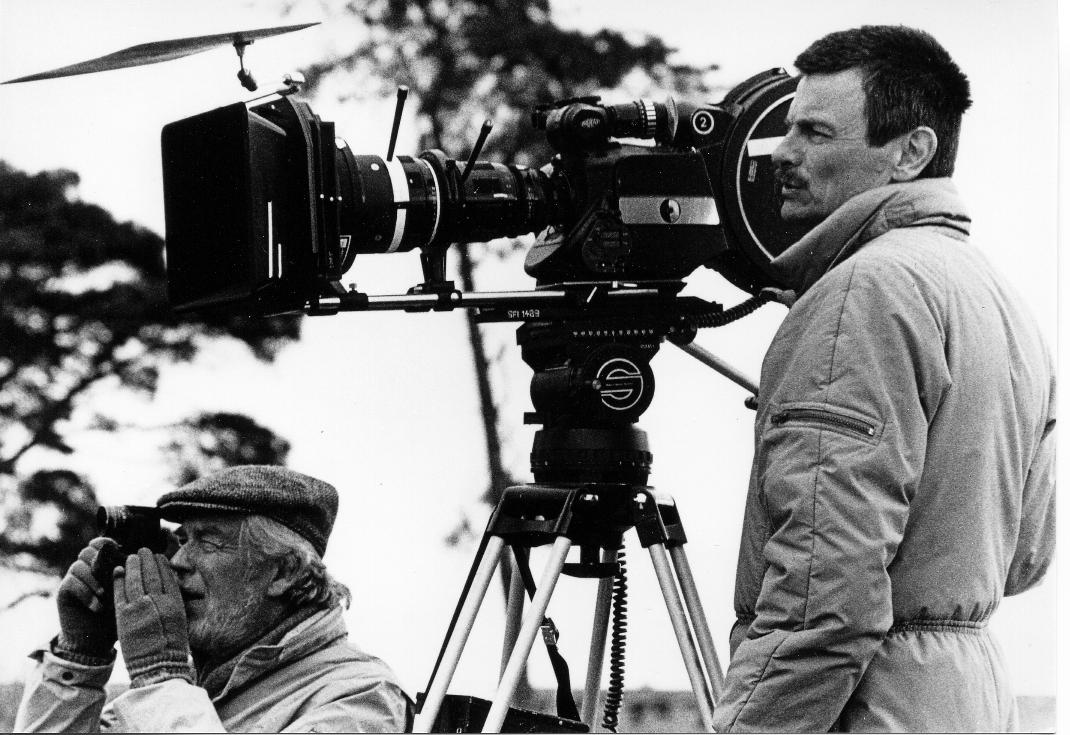 DOCUMENTARY FILMS SET IN IBIZA
Following this review of documentary film, let's now take a look at the impact this type of film has had on Ibiza and the biggest projects that have taken place on our island.
Back in 1973 Vera Paints Ibiza in The Sun became the first film of its kind featuring images of Ibiza. It is a 19-minute short film that discusses the work of the American designer Vera Neumann and shows us places like Sa Penya, la Marina, and Puig de Missa in Santa Eulària.
In 1975, F for Fake premiered, in which Orson Welles analyses the art world and the forgery that surrounds it, and Agost (Eivissa. Cròniques d´un ball) [August. (Ibiza. The Story of a Dance)], a short documentary that takes us into the world of the "ball pagès" (folk dance), one of the most significant cultural expressions of Ibiza.
In the early 2000's the documentary form grew more and more prolific. We'll highlight A Tale of Two Hippes, a feature-length film that includes shots from Vila, the markets of Sant Miquel and Las Dalias in Sant Carles and Benirràs, in addition to several clubs and bars.
Continuing in the first ten years of the 21st century, we come across Erwin Bechtold. Retrat d´un artista (Erwin Bechtold. Portrait of an artist), filmed in the painter's house in Can Cardona in Sant Carles, and Eivissa terra endins, (Ibiza Interior Landscapes) and Al voltant del riu de Santa Eulària (Nearby the Santa Eularia River), both of which have to do with the language, history and culture of Ibiza.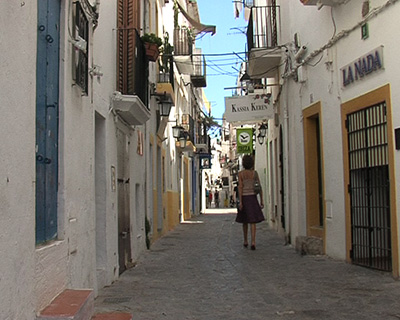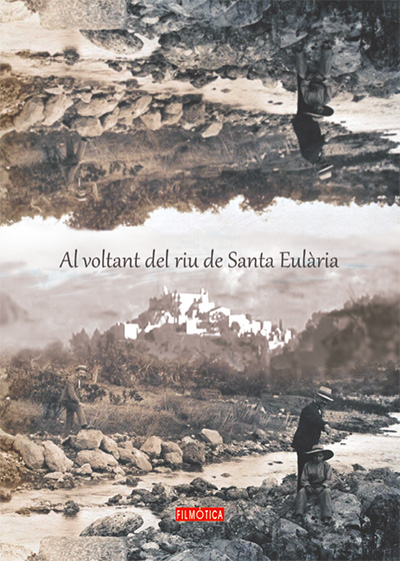 In 2011, several documentaries filmed wholly or partially on the island were released, including Ibiza Occidente (Western Ibiza), Ibiza: Vuelo 602 (Ibiza: Flight 602), an account of the tragic plane crash in 1972, and L'horta de Santa Eulària (The Garden of Santa Eularia) by Enrique Villalonga, which includes testimony from various people from Ibiza whose lives have been connected to the Santa Eulària river.
Closer to the current day, we find works as important as La Revolució Turística (The Touristic Revolution) by the Alcántara brothers, who in their documentary take us on a tour through the history of tourism, in particular in Ibiza and Formentera. This is a very well-made film incorporating a large quantity of material, and which curiously feeds on other documentaries made previously such as F is for Fake, mentioned above.
Special mention must be made to the short documentaries directed by Villalonga titled Aiguallums (Waterlights) that takes us into the creative processes of different artists as they create works of art.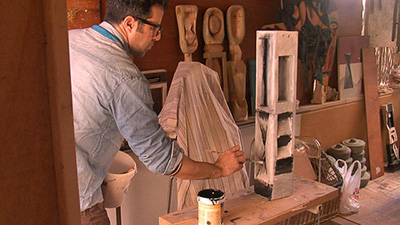 If one thing is clear, it is that thanks to documentary cinema we learn about events, processes and curiosities that nourish and challenge our critical thinking skills. Without these audiovisual works that remain faithful to reality, whether regarding the past or the present, we would never know about many of the motivations of those who are fomenting change and creativity around the world.
Here at Ibiza Film Office we encourage you to learn more about documentaries, a source of inspiration for our minds and memories.